Colorimetry & Visual Stress
Discover how colour can alleviate visual discomfort and help with dyslexia.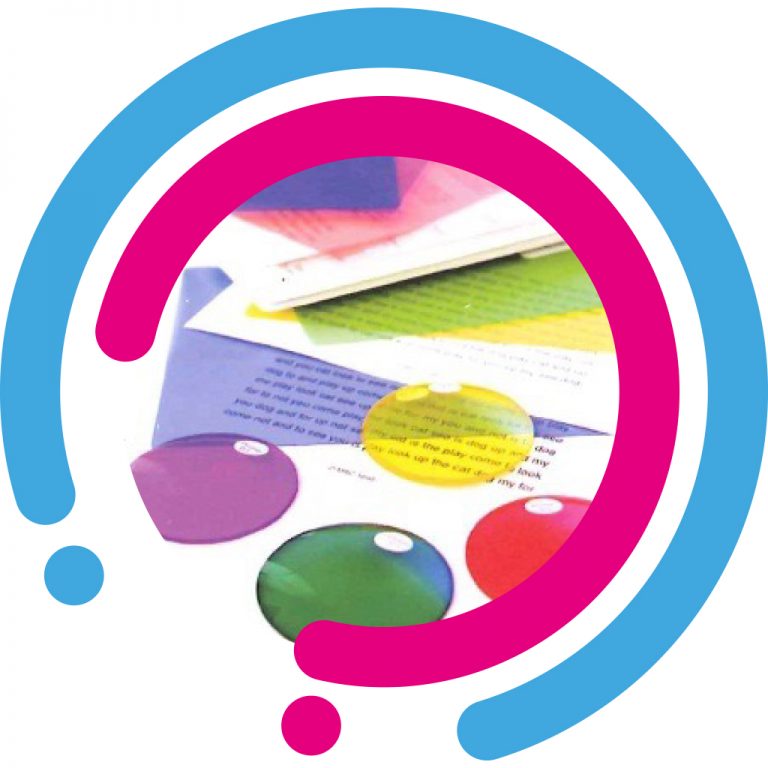 Visual stress is a term used to describe visual discomfort and perceptual distortions in the printed text, suffered by many people who struggle to read. The condition is estimated to be present in about 40 % of poor readers and in 20 % of the general population in varying degrees.
Coloured overlays can improve reading speed and accuracy. They can enable longer periods of reading free of discomfort. When they do, it is an indication that the individual may benefit from Precision Tinted Lenses. The lenses are prescribed using specialist equipment called a Colorimeter.
Many thousands of individuals who find reading tiring and unpleasant, unknowingly experience visual stress. Dyslexic individuals are more likely to experience visual stress than others.
Many could be helped by overlays or Precision Tinted Lenses. It is therefore essential that every child who struggles to read is referred to a vision practitioner who can undertake a full eye examination and check for the presence of visual stress.
A diagnostic process has been designed that allows for the identification of visual stress, thereby distinguishing it from other barriers to reading. This is achieved by the simple selection of an optimum coloured overlay placed over the reading matter.
The Signs and Symptoms of Visual Stress
All or some of the following may be present: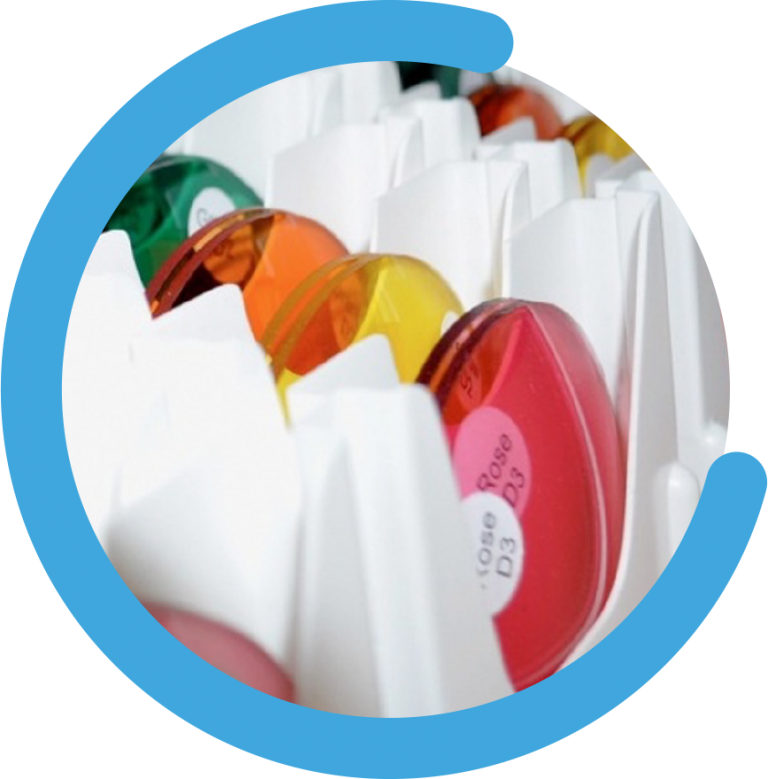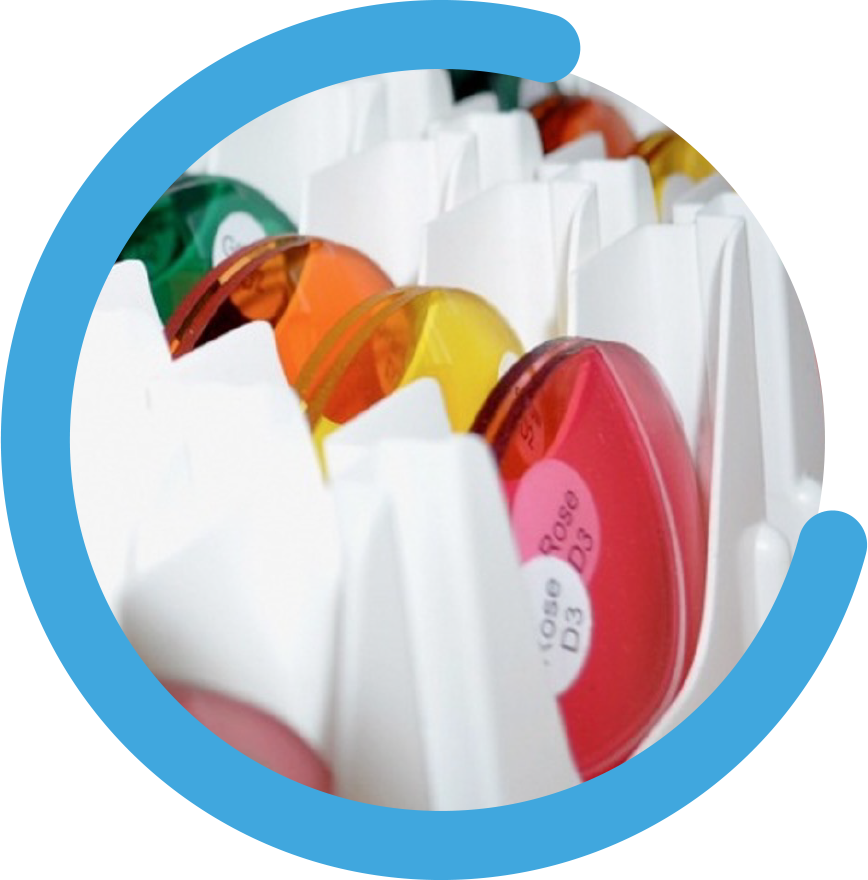 Intuitive Colorimeter - Available at our Burscough practice
Acknowledged world-wide as the defining colour system that can provide one hundred thousand colour combinations. 
The Intuitive Colorimeter is used extensively by vision professionals in the UK and throughout the world. Under the direction of our Optometrist, we guide patients in selecting an ophthalmic tint that reduces discomfort and perceptual distortion. An examination with the Colorimeter lasts about 20 minutes and enables the effects of hue, saturation and brightness to be explored systematically and efficiently whilst the eyes remain colour adapted. With the help of proprietary software, tinted trial lenses are then combined to assess the clinical benefits of the chosen colour under conventional lighting. The shades available enable the tint to be precisely tailored to an individual's needs. The prescribed tint is reproduced precisely in specially designed laboratories.
The system also allows for alternative colour combinations for use under different lighting conditions and includes UV and Blue Light transmissions. It also takes account of the effects of colour on traffic signals.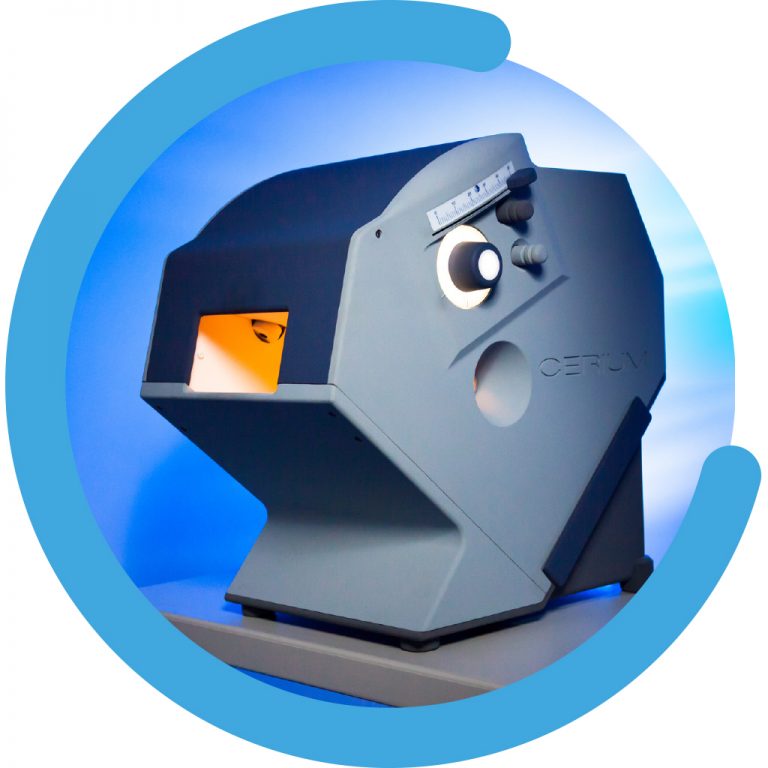 Precision Tinted Lens prescribed from the Colorimeter are reproduced precisely from specially dedicated laboratories. The core lens material used in the process is the safe CR39 plastic (allyl diglycol carbonate). The Precision Tinted Lenses are dyed to a degree of accuracy not found in ophthalmic tinting.
They are scanned using a calibrated spectrophotometer linked to a Medical Research Council software programme ensuring accuracy of the prescribed colour. Any requirement for refractive prescription can be incorporated in the tinted lenses. Each pair of prescribed Precision Tinted Lenses has an accompanying Certificate of Authenticity.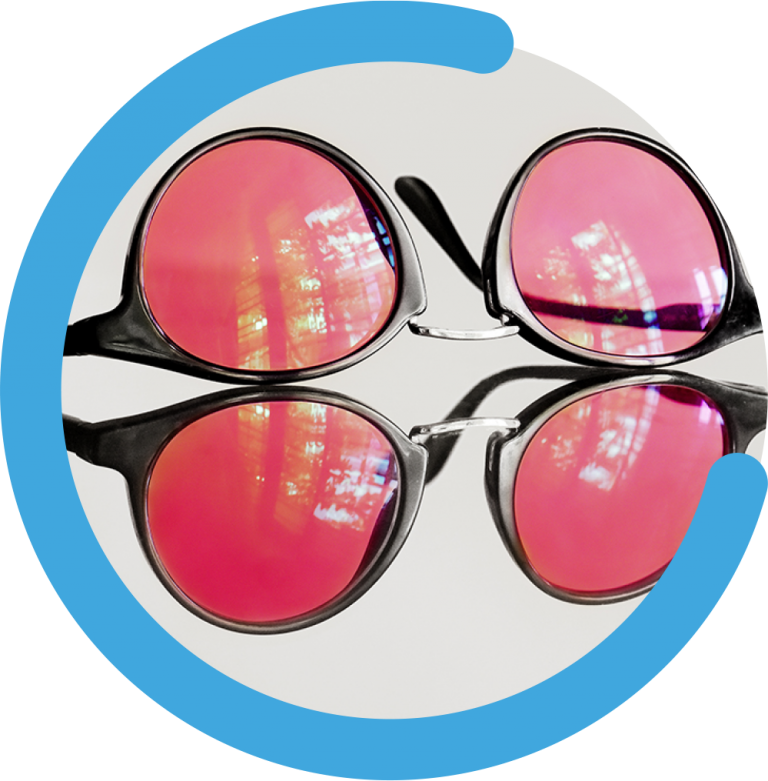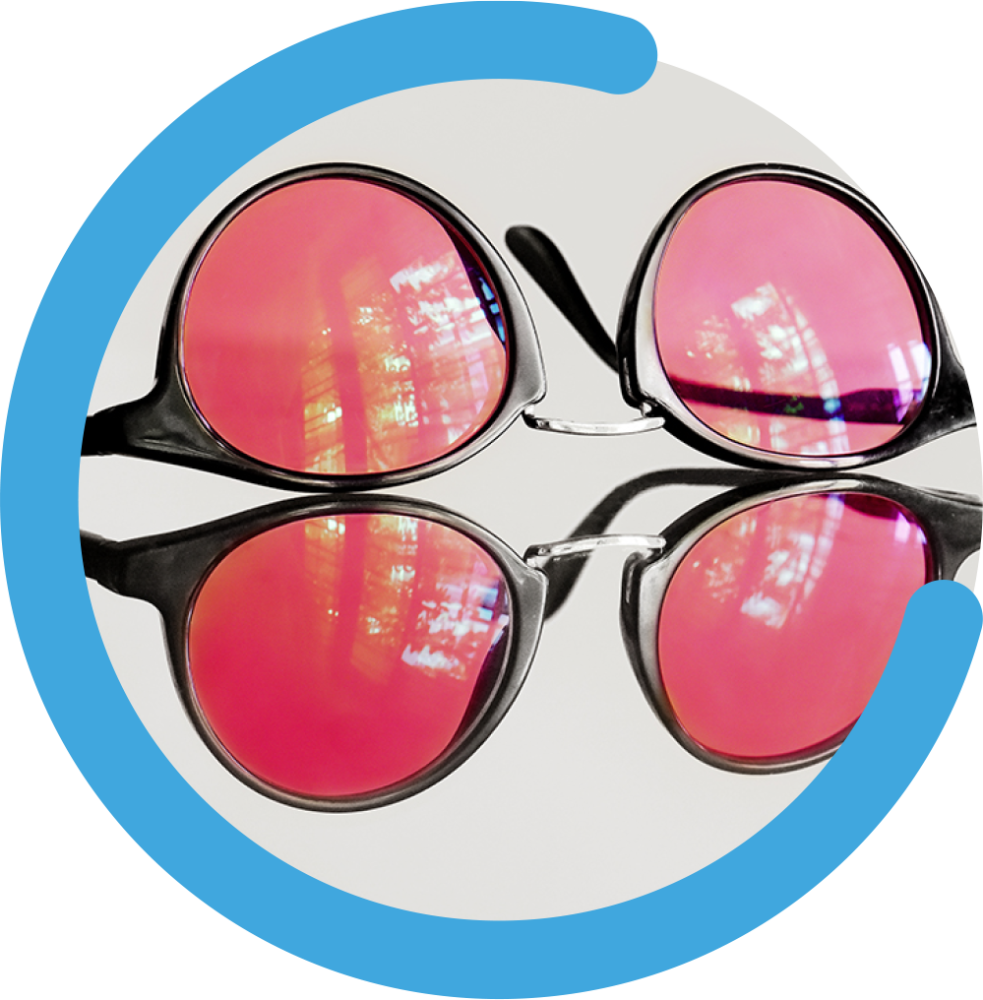 Please contact us if you have any queries or questions about our eye examination and related issues, we would be most happy to advise you.